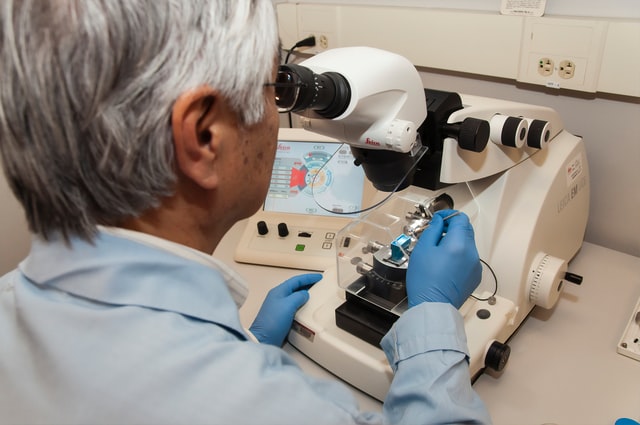 Treatment of cancer was a very much difficult process. Before the invention of cancer drugs, there was no drug that can cure cancer completely. But Memorial Sloan Kettering Cancer Center situated at 1275 York Avenue, Manhattan (New York) discovered this remarkable cancer drug.
Sascha Roth, one of the patients suffering from rectal cancer, was preparing herself to travel to Manhattan for radiation therapy. The results by Memorial Sloan Kettering Cancer Center were just shocking. The good news was Sascha Roth was diagnosed totally cancer-free.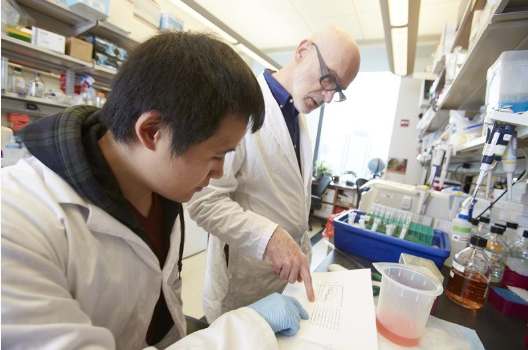 In an interview conducted by The New York Times, Sascha Roth told her family couldn't believe the shocking results.
Another report published in the New England Journal of Medicines states that all 14 patients in an advanced stage of rectal cancer were completely cured. All of them had mismatch repair deficiency which is a rare mutation.
Cancer Drug: Dostarlimab
Dostarlimab (Monoclonal Antibody) is a drug used to treat endometrial cancer. In April 2021 it was approved in the United States and European Union for medical use. Dostarlimab is a product of GSK plc or formerly known as GlaxoSmithKline.
GSK Plc funded the research on the treatment of rectal cancer. All 14 patients were treated for 6 months with this immunotherapy drug. There was no trace of cancer at all after 6 months of treatment with this cancer drug. The researchers also said that they have tried all types of tests to detect cancer on rectal cancer patients like endoscopy, MRI, etc.
The drug almost costs $11000. The researchers also said that a single dose of the drug was used at an interval of 3 weeks for 6 months. All the patients were not detected with cancer after treatment with Dostarlimab Drug.
One of the most remarkable results of this research is that no signs of serious side effects were found in the patients treated with this cancer drug.
Researchers also claim that follow-up after 6 months or more up to 25 months showed no traces of cancer. It even doesn't require any chemotherapy or surgery.
This new treatment is a type of immunotherapy, a treatment that blocks the 'don't eat me' signal on cancer cells enabling the immune system to eliminate them

Dr. David Agus
The treatment targets a subtype of rectal cancer that has the DNA repair system not working. When this system isn't working there are more errors in proteins and the immune system recognizes these and kills the cancer cells

Dr. David Agus
Surgery and radiation have permanent effects on fertility, sexual health, bowel and bladder function

and

The implications for quality of life are substantial, especially in those where standard treatment would impact childbearing potential. As the incidence of rectal cancer is rising in young adults, this approach can have a major impact

Dr. Andrea Cercek (Medical Oncologist and one of the Researchers in the Study)
It's incredibly rewarding to get these happy tears and happy emails from the patients in this study who finish treatment and realize, 'Oh my God, I get to keep all my normal body functions that I feared I might lose to radiation or surgery

Dr Cercek
Very little is known about the duration of time needed to find out whether a clinical complete response to dostarlimab equates to cure

Dr. Hanna K. Sanoff (Doctor from University of North Carolina's Lineberger Comprehensive Cancer Center)
FAQ
What is the Newest Cancer Drug?
Dostarlimab (Monoclonal Antibody) is a drug used to treat rectal cancer.
Are there any Medicines for Advance Stage Cancer?
Recently, a research conducted at Memorial Sloan Kettering Cancer Center found that there is a 100% cure for rectal cancer. This is possible with the use of a cancer drug named Dostarlimab.